JESUS CHRIST
Jesus Christ is the Word of God, the Lord God made flesh who came to seek and to save us who were lost. All things were made by Him and for Him, and through Him all things consist. He was birthed by a virgin; conceived and born by His mother Mary through the power of the Holy Spirit. Jesus is the only way to know God, and our salvation is found in Christ alone. He lived a sinless and extraordinary life, died on the cross as an atonement for our sins, and rose again after three days to prove His victory over death. He is the atoning sacrifice for our sins; the Lamb of God, who takes away the sin of the world. Jesus Christ will return personally and visibly in glory to the earth; the dead in Christ will rise in the first resurrection and there will be a rapture where His elect will be gathered to meet Him in the sky. Christ will judge all men in righteousness, and we are only righteous through Christ.
THE TRINITY
There is one living and true Lord God; the creator of all things, He reveals Himself to us as God our Father, God the Son and God the Holy Spirit. He is infinite, all knowing and all powerful. He is holy and good and deserving of our worship and obedience. There is no other God besides Him. The Lord God is sovereign and all things exist according to His purpose.
The bible
The Holy Bible is God's Word. The Scriptures of the Old and New Testament were written by the Holy Spirit through men in such a way that God is the author. The Bible is the sole infallible source of authority for Christian faith and practice. It is perfect, enduring, inerrant and true. God's Word contains no contradictions. The Bible is the story of the Lord God as He shares Himself with His creation through His Son Jesus Christ. Though there may be several applications of any given passage of Scripture, there is only one true interpretation. The Bible is understood by reading it in context, we do this by applying the literal grammatical-historical method of interpretation under the guidance of the Holy Spirit.
Scripture is the lens that we view the world through.
THE CHURCH
As the Church we are His remnant people who have been saved by grace.
The Church are God's elect, a royal priesthood of peculiar people set apart for a special purpose as witnesses to His glory. He chose us in Him before the foundation of the world, that we would be holy and blameless before Him in love. We belong to God and in this way we seek to serve Him by sharing our faith, making disciples and coming together in the body of Christ with other believers for worship prayer and fellowship.
The local Church is an autonomous congregation of born again baptized believers, associated by covenant in the faith and fellowship of the Gospel. It is an expression of the body of Christ and operates under the Lordship of Jesus. A local Church is an assembly of Christians who have been brought together to worship the Lord and have fellowship with each other as a Spirit filled family of believers.
It is the duty and privilege of every follower of Christ to make disciples of all nations and teach them everything He has commanded us. We are told to preach the gospel to all nations and to live our lives to God's glory as an example to the flock and a light to the world. As a Church family we are called to edify and equip the saints to partake in the Great Commission and be His witnesses to the world.
Salvation
Salvation is not a reward for the righteous; it's a gift for the guilty.
We are saved by grace through faith, our salvation is a gift God gives us that no one is capable of earning. Jesus Christ is the author of our faith, and before He saved us we were dead in our sins. The Gospel is the good news that even though we are incapable of saving ourselves, Jesus Christ came to seek and to save lost people like us; it is a call to discipleship and eternal life. God turns our hearts and we are filled with the Holy Spirit when He saves us. An encounter with the one true and living Lord God leaves us forever changed and justified. Salvation is a supernatural thing that God does when He changes our hearts, renews our will and transforms our lives; so that it is evident to everyone around us that a miracle of grace has occurred and we have been forever changed.
Once we are saved we are forever saved; God's people persevere and are sanctified as we walk the narrow path that leads us closer to Him. Jesus liberates us from the bondage of sin while confronting our sinful nature with the truth. We are either a slave to sin or a bond servant to Christ, there is no middle ground between these two states. We cannot serve two masters, so we are either dead in our sins or a born again new creature in Christ. We have all sinned and fallen short of the glory of God, the wages of our sin is death, but the free gift of God is eternal life through Jesus Christ. There is no condemnation for those who are in Christ Jesus. A Spirit filled Christian will repent from the fallen world and turn toward God with joy and faith in our Lord Jesus Christ.
Praying a sinner's prayer, doing good works and being baptized cannot save us; God's grace alone is the root of our salvation. Jesus taught that the cost of following him is high, that we should love Him more than anything (including our own lives), He said the way is narrow and few will find it. He told us many who call him Lord will be forbidden from entering His kingdom, and that we have to be born again to even be capable of seeing the kingdom of heaven. A majority of our modern church culture ignores this. Instead of calling sinners to repentance and discipleship many modern churches present the Gospel as merely accepting Christ instead of calling them to follow Him as Lord and Savior. Jesus is the Lord God, He is the only way of salvation; He calls us to take up our cross and follow Him as His witnesses. We are all sinners who need Christ; there are no good people, only sinners who receive justice and sinners who receive God's grace through Jesus Christ.
Marraige
Marriage is a sacred covenant between a man and a woman that brings them together as one. It is God's design that the husband is the head of the wife in the way that Christ is the head of the Church. And in this way the wife demonstrates the Church or Bride of Christ in the context of the marriage union.
The 5 Solas
We are saved by the grace of God alone, through faith alone, in Christ alone, according to Scripture alone, for the glory of God alone.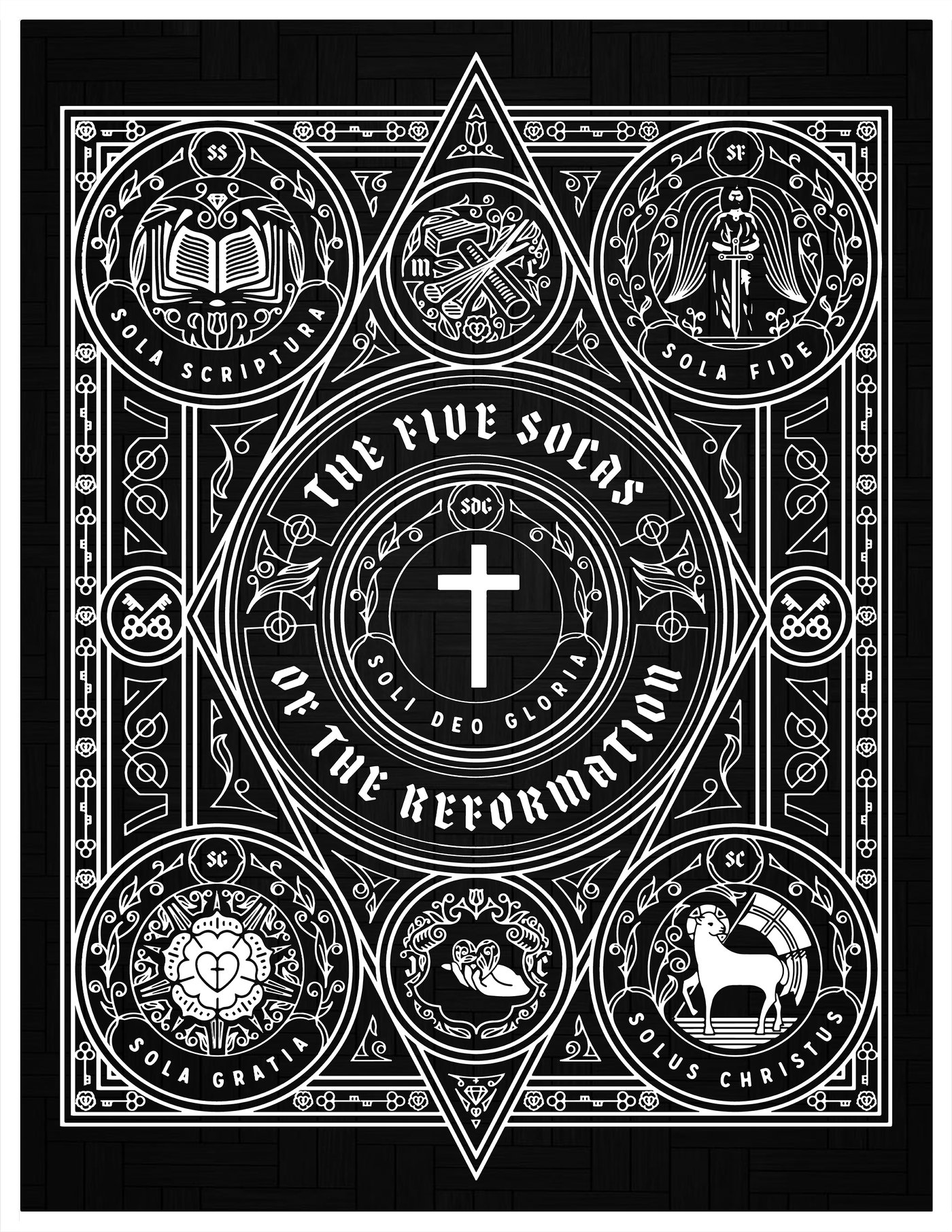 Got questions?
Have a question about what we believe at Faithful and True Baptist Church? Get in touch with us directly by clicking the button below.